Ligurian shutters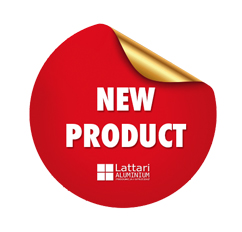 Due to the extremely fast development of the shutters production in our company, and in the wake of the huge success the shutters of the Italian line "A" had as well asd the popularity of line "C"shutters, we offer a total novelty in our offer: LIGURIAN SHUTTER.
The name of the Ligurian shutter derives from the name of the beautiful region in Italy – Liguria, where the shutters are widely used.
The construction of the Ligurian shutter is based on the classic straight profile of the frame.
Shutter sashes can be embedded in the frame, which is definitely more aesthetic, and is making it easier to embed the shutter in the window bay.
Another version enables installing the sashes directly to the wall (without a frame).
Both versions can be opened using the handle, or "spagnoletta".
The filling of sashws may constitute of: fixed fins, movable fins or trencher-like panel.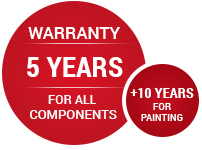 An important advantage of Ligurian shutter, which essentially distinguishes it from all other types of shutters, is the ability to set aside the lower part of the sash – without having to open the shutter. The degree of tilt of the hinged shutter is adjustable.
Colours: there is a complete range of RAL colors and wood-effect colors.
We are confident that both practical reasons as well as the unique aesthetics and solicitude of the Ligurian shutter production will gain your favor.
As always in the case of any additional questions, we remain available 7 days a week.